What Your Neighbors Say About Us
---
Additional Customer Testimonials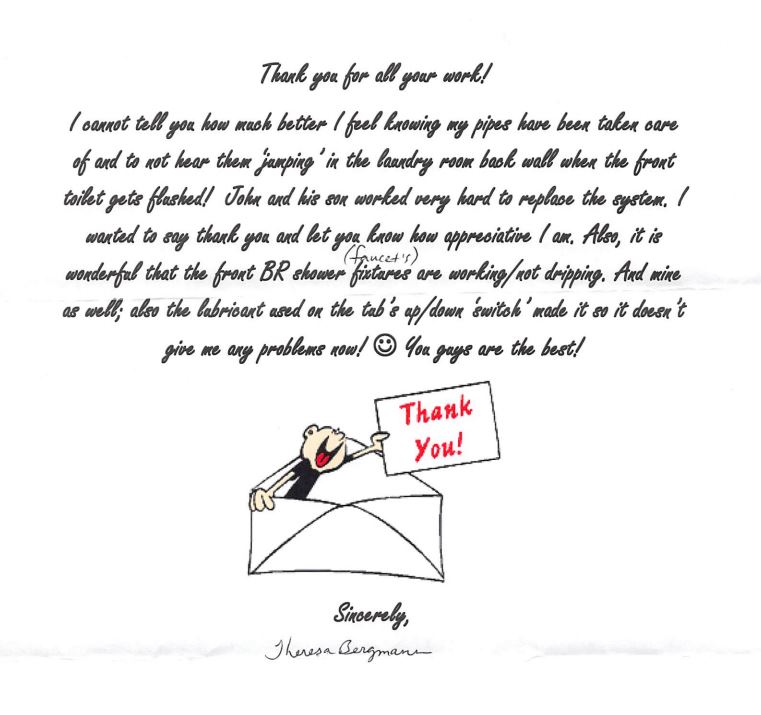 I cannot tell you how much better I feel knowing my pipes have been taken care of and to not hear them 'jumping' in the laundry room back wall when the front toilet gets flushed! John and his son worked very hard to replace the system. I wanted to say thank you and let you know how appreciative I am. Also, it is wonderful that the front BR shower fixtures (faucets) are working/not dripping. And mine as well; also the lubricant used on the tab's up/down 'switch' made it so it doesn't give me any problems now! :) You guys are the best!

Sincerely,
Theresa Bergmans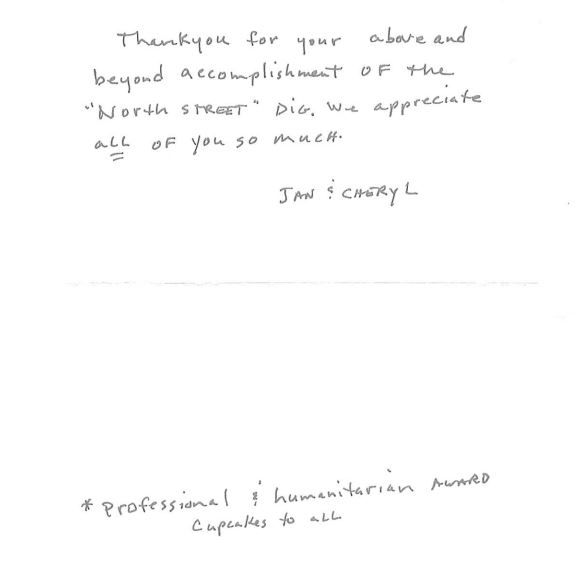 Thank you for your above and beyond accomplishment of the "North Street" dig, We appreciate all of you so much.

Jan & Chery L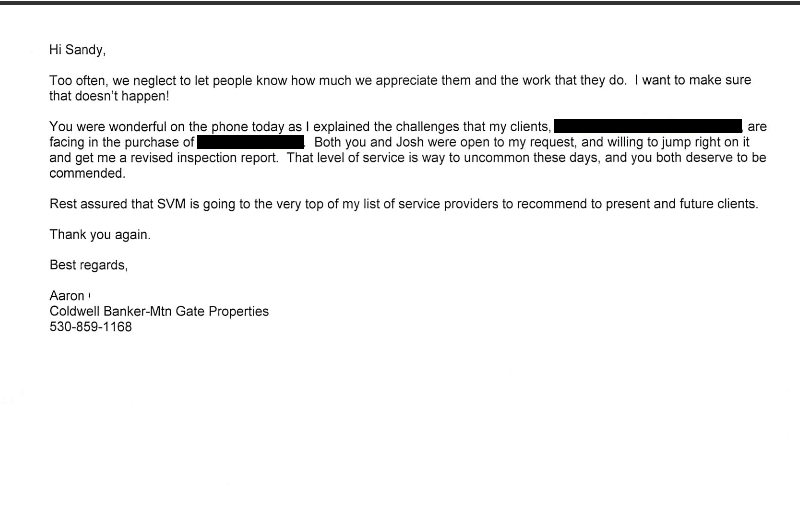 Hi Sandy,
Too often, we neglect to let people know how much we appreciate them and the work that they do. I want to make sure that doesn't happen!
You were wonderful on the phone today as I explained the challenges that my clients... are facing in the purchase of... Both you and Josh were open to my request and willing to jump right on it and get me a revised inspection report. That level of service is way to uncommon these days, and you both deserve to be commended.
Rest assured that SVM is going to the very top of my list of service providers to recommend to present and future clients. Thank you again.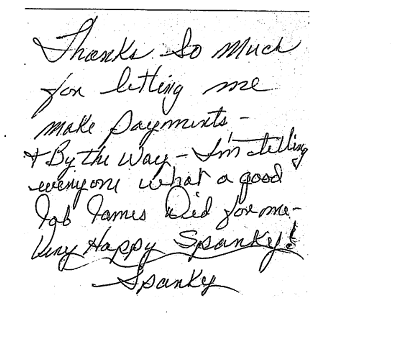 Thanks so much for letting me make payments. And by the way -- I'm telling everyone what a good job James did for me - Very Happy Spanky!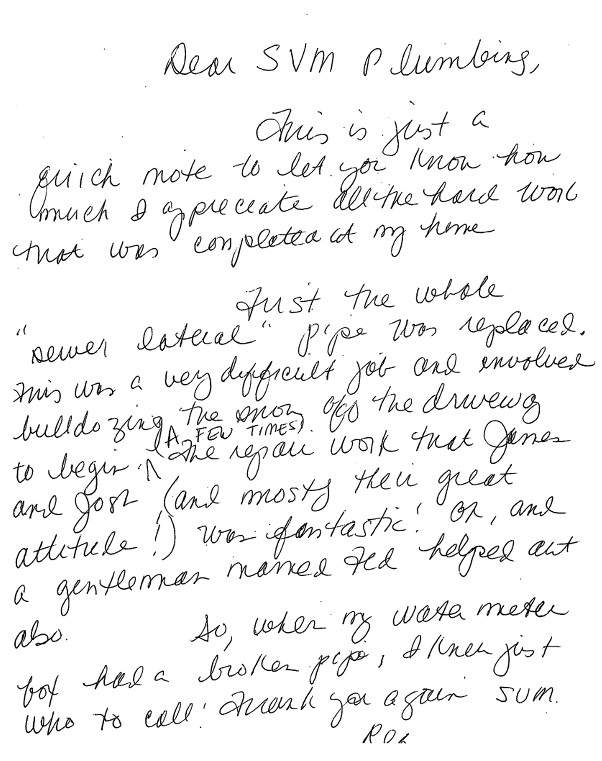 Dear SVM Plumbing, This is just a quick note to let you know how much I appreciate all the hard work that was completed at my home. Just the whole "sewer lateral" pipe was replaced. This was a very difficult job and involved bulldozing the snow off the driveway (a few times) to begin. The repair work that James and Josh (and mostly their great attitude!) was fantastic! Oh, and a gentleman named Ted helped out also. So, when my water meter box had a broken pipe, I knew just who to call! Thank you again so much.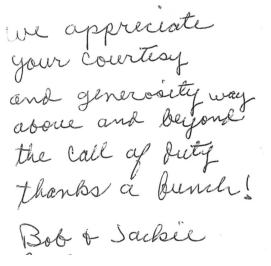 We appreciate your courtesy and generosity way above and beyond the call of duty. Thanks a bunch!

Bob & Jackie