Heating Service in Yreka, CA
REPAIR • REPLACEMENT • MAINTENANCE
SVM Plumbing, Heating & Air has over 30 years of experience providing expert heating installation and repair in Yreka, CA and the surrounding region. We recommend the most affordable and efficient solutions for our residential and commercial clients. Sometimes, all it takes is a repair, but we can also handle the big stuff like complete heating system installation.
Call SVM Plumbing, Heating & Air for furnace repair and replacements, professional air duct cleaning, ventilation problems, and heat pump repair or furnace cleaning and seasonal safety inspections. We are your complete Home Air Comfort Specialists.
Heating Repair
We're the team you can trust for heating repair in Yreka, CA. Whether your heating system uses a furnace, boiler or heat pump, our skilled technicians have the equipment and experience needed to get any repair job done right the first time. We offer simple solutions to even the most complex problems. Give us a call if you notice the following problems with your heating equipment:
No pilot light or ignition on your furnace
The system isn't producing enough heat
The system constantly cycles on and off
There's no air movement or constant air movement
The equipment is making strange noises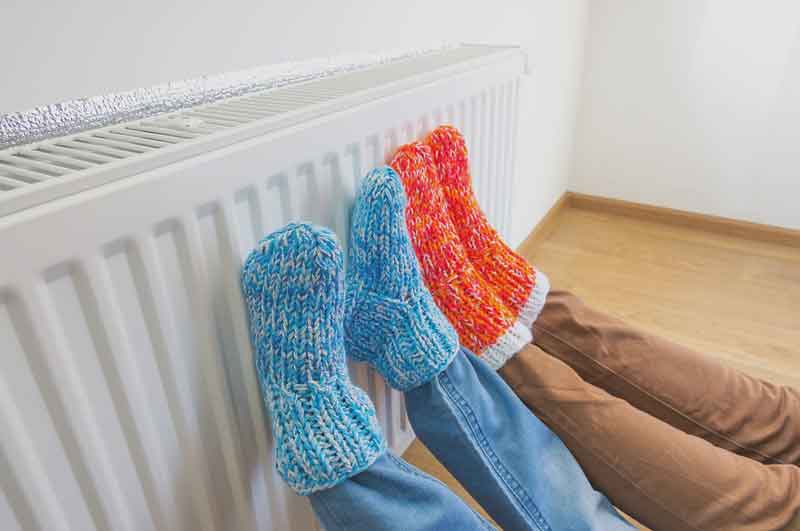 Heating Installation
Is your current heating system more high-maintenance than high-efficiency? If so, our team provides expert heating installation in Yreka, CA. We're ready to install a new heating system that fits your needs and your budget. The average lifespan of a gas furnace is 15 years, and aging heating systems have the potential to be hazardous to the health of the occupants of your building. While our technicians are skilled installers of a variety of quality heating systems, we specialize in Mitsubishi Ductless heating systems. With high-performance heating technology, you'll always be able to keep your home at a comfortable temperature without worrying about the cost of your heating bills.
Heating Services
furnace repair
furnace service and cleaning
high efficiency furnace
heat pumps
indoor air quality
coil and duct sanitation
duct cleaning
home protection- smoke alarms, co detector, whole house surge protector
whole house humidifier
duct repair/ reroute/ modification
wifi / smartphone thermostats
residential zoning systems
ductless mini systems
weather sealing/ home efficiency
thermostat service
filter replacement
Keeping Homes and Businesses Warm and Cozy
At
SVM Plumbing, Heating & Air
, comfort at your home or business is our priority. Call us today at 530-842-7862 for all your heating installation and repair needs.